RO Plant - Reverse Osmosis Plant, RO Water Plant Manufacturers, Ahmedabad, Gujarat, India
RO Plant
Water and Process Solutions / RO Plant: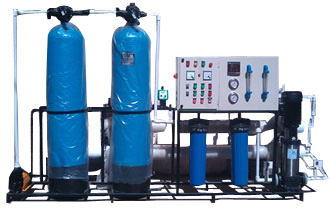 Industrial RO Plants :
We are leading Manufacturer and Exporters of Commercial and Industrial RO Plant from India. Our RO Plant starts from 100 LPH (Liter per hour) to 100 M3 per hour for 400 IBS to 45,000 TDS and reduce TDS @ 90-99% .
RO Plant Process essentially Filters highly concentrated dissolved solids from water by forcing the water through a membrane by applying pressure in the solution
Reverse Osmosis has gained wide acceptance and popularity due to its simple operation and the ability to withstand variations in feed water quality.
Safient Features :
Produce high-quality dematerialized water
Most modern membrane technology
Modular design
Low water-rejection rate
Low operational and maintenance costs
"Raindrops Water Technologies"
A name that is embarked in the market for its expertise to offer end-to-end solutions for Water treatment.
Read More..