Manual Multiport Valve, Resins, Filter Media, Membranes, Rotameters manufacturers, India
Spares
Ball valve: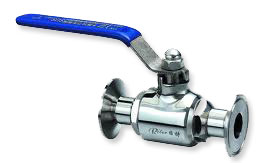 This valve is used at the inlet of high pressure pump. The valve is made of SS 304 or SS 316 in Material of construction. The material is selected based on input pressure and raw water quality of valves.
Diaphragm Valves:
This valves are used in DM plant or Softening plants. They are internally rubber or ebonite lined. Generally diaphragam valves gives us the control of flow. Thus they are useful for the regeneration of system.
Butterfly valves: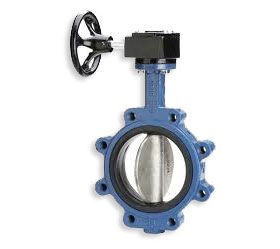 This valves are wafer type valves and used in Pressure Sand filters and Activated Carbon Filters.This valves can be kept fully open or closed conditions.
Victaulic Couplings: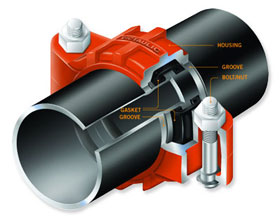 The Victaulic coupling are used to joint two pipes. It has a rubber bush inside the casting. Generally it is used in high pressure line or RO Reject Line
Chemical Cleaning Kit:
This is a customised kit containing both high and low pH chemical for cleaning purpose. One kit can clean upto 5 membranes of 4" .
SS Fittings: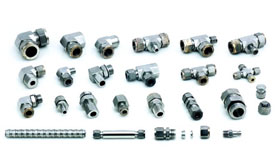 The SS fittings are used as connection between instruments and actual field positions like push fittings, Straight connectors elbow etc. The fittings can be fabricated as per requirements.
Water Level Controllers: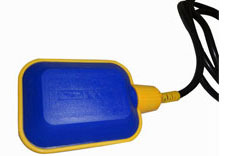 We have two type of water level controllers. Both are highly efficient and can be interconnected with water tanks and RO plant and coolers.
UV Systems:
UV systems are used to disinfecting the water after being treated thru RO. It has a very wide range of application in Pharmaceutical industry as well as drinking industry.
Water Treatment Chemicals: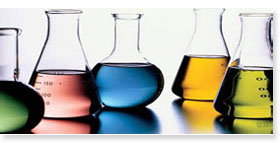 Sodium Hypor Chlorite, Sodium Meta bi sulphate, Alum , Poly Electrolyte , special Antisclant chemicals , Caustic and Hydrazin Hydrate are known as water treatment chemicals. They are dosed with different proportion as per the quality of Raw Water . The purpose is the remove the impurities from water. This Chemical are available in pack of 5/10/20/35 Kg.
Dosing Pumps: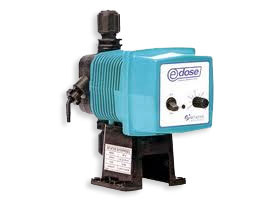 Dosing pumps are utilized for dosing the various chemicals in water.The Dosing pumps are available in range of 3/5/6/10/20 LPH
Rotameters: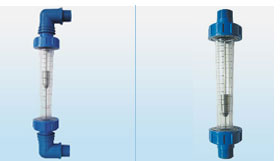 Rotameters are installed at inlet, outlet and reject part of water treatment plants. We can come to know about the flow of running water. Rotameters are available in different rang 200/500/1000/2000/3000/1000/..../50000 LPH
Membrane Housing: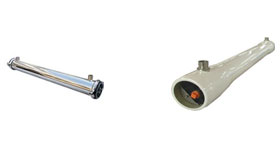 The membranes are installed in this housing and are also known as pressure tubes. They are available in different range of elements/membranes and different range of pressure ratings.
Automatic Multi Port Valve: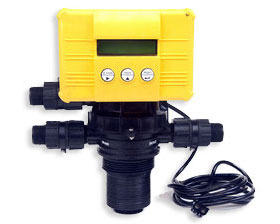 All the operations of multiport valves like Backwash, Rinse and Filtration are done Automatically in this valves. Automation saves the time and also ensures regular backwash of filters.The valves are available in size of ¾", 1",1.5" and 2.5" See More...
Manual Multiport Valves: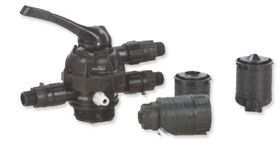 All the operations of multiport valves like Backwash, Rinse and Filtration are done manually in this valves. Manual operation is economical, The valves are available in size of ¾", 1",1.5" and 2.5" See More...
Vessels: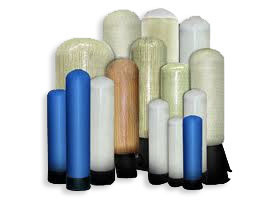 The Media, Carbon, Resins for softener and De-Mineralization plants are feeded in this vessels and further used for various purpose and also as a Pre treatment to RO/DM.Vessels are available with different sizes 30/50/100/.../1000 Liters.
Resins: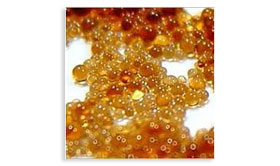 Sodium Based Cation Resins , Hydrogen Based Cation Resins and Hydroxl Based Anion resins are available ex-stock. We also have resins for mixed bed units etc. Resins are available in pack of 25/50 Kg.
Activated Carbon: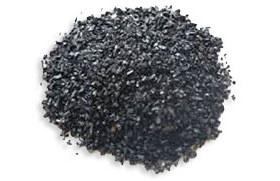 The Carbon is absorbent of color and odour matter from water. It also makes the water crystal clear. We have carbons of all grades in a pack of 10/25/50 Kg.
Filter Media: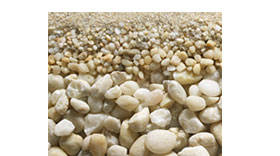 The suspended impurities present in raw water is being removed by this media. Media is available in different grades and sizes in a pack of 50 Kg.
Membranes: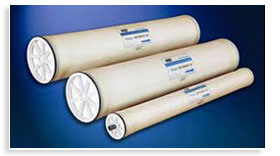 The RO/UF/NF membranes are best suitable to remove dissolved salts, Organic impurities present in water. This membranes are available in size of 2.5", 4" and 8" Diameter.
Triclover Joint: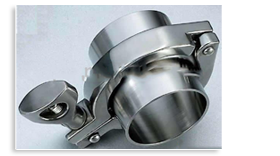 Page under construction.
"Raindrops Water Technologies"
A name that is embarked in the market for its expertise to offer end-to-end solutions for Water treatment.
Read More..